5 Contoh Dialog Showing Appreciation Dalam Bahasa Inggris
Apa Itu Showing Appreciation?
Showing appreciation dalam bahasa Inggris berarti mengungkapkan terima kasih atau penghargaan terhadap apa yang telah dilakukan oleh orang lain, baik itu berupa bantuan, pujian, ataupun hal lainnya. Memberikan penghargaan adalah cara yang tepat untuk membangun hubungan dengan orang lain, selain itu mereka juga akan merasa dihargai.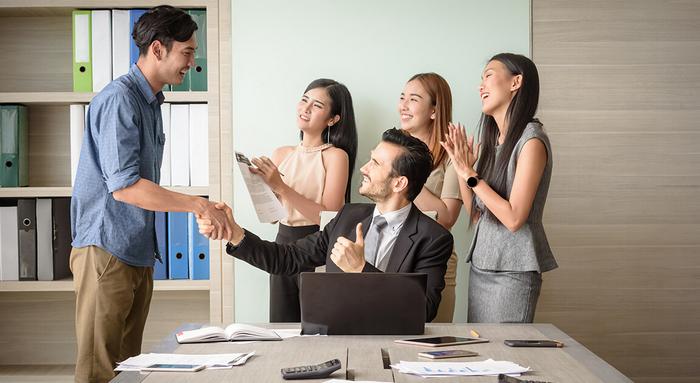 Bagaimana Menunjukkan Penghargaan (Appreciation) Dalam Bahasa Inggris?
Showing appreciation bisa dilakukan secara verbal, melalui bahasa tubuh, hadiah, atau komunikasi tertulis. Namun, untuk artikel kali ini, Superonlline.com hanya akan membahas bagaimana mengungkapkan penghargaan dengan cara lisan. Dibawah ini adalah beberapa ungkapan yang bisa digunakan untuk menunjukkan penghargaan dalam bahasa Inggris.
Ungkapan Untuk Showing Appreciation
You do such a great job!
I appreciate…!
You did it very well!
You're the best!
I'm proud of you
Thank you…!
Well done!
You're so helpful!
I'm grateful to you
You're a lifesaver!
I couldn't have done it without you!
You're amazing!
That was incredible!
You're awesome!
Contoh Kalimat Showing Appreciation
Nah, sekarang anda sudah tahu apa itu showing appreciation, sekarang kita lihat pengaplikasiannya dalam bentuk kalimat di bawah ini:
I appreciate your help with this project.
Thank you for taking the time to meet with me.
Your advice was very helpful. Thank you.
I appreciate your willingness to help.
Thank you for your support.
BACA JUGA:
Contoh Dialog Showing Appreciation Singkat Antara 2 Orang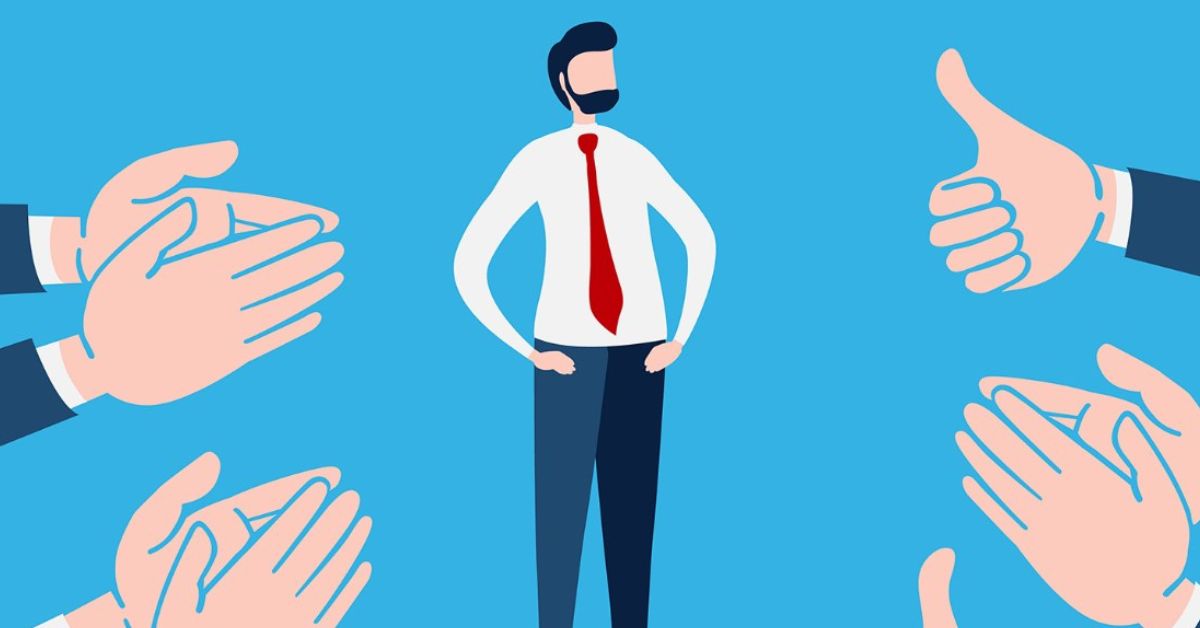 Bagaimana membuat dialog showing appreciation dalam bahasa Inggris? Berikut beberapa contoh dialog bahasa Inggris tentang showing appreciation serta responnya.
Dialog #1 Showing Appreciation for Coworker Help
Anne: Hi, how is your day? (hai, gimana kabarnya?)
Jane: It's going well, thanks. How about you? (Baik, terima kasih. Bagaimana kabarmu?)
Anne: Great, thanks. (Baik juga, terima kasih.)
Jane: By the way, how was the project? (Ngomong-ngomong, gimana proyek kemarin?)
Anne: Everything went well. (Semuanya berjalan lancar)
Jane: I'm happy to hear that. (Saya turut senang mendengarnya)
Anne: Yeah, you are a lifesaver. I just wanted to let you know that I appreciate your help. You're doing a great job! (Ya, kamu benar-benar penyelamat. Saya ingin menyampaikan bahwa saya sangat menghargai bantuamu. Kamu benar-benar melakukan pekerjaan yang hebat!)
Jane: Thanks, I appreciate it. (Terima kasih, saya menghargainya.)
Dialog #2 Showing Appreciation for a Birthday Gift
Silvy: Hi, Diana. How are you? (Hai, Diana. Apa kabar?)
Mirna: I'm good, thanks. How about you? (Saya baik, terimakasih. Bagaimana dengan kamu?)
Silvy: Great, thanks. So, today is your birthday, right? (Baik. Jadi, hari ini adalah hari ulang tahunmu, kan?)
Mirna: Yeah, it is. (Ya, hari ini ulang tahunku)
Silvy: Happy birthday! I got you a present. (Selamat ulang tahun! Saya punya hadiah untukmu)
Mirna: Oh, thank you! What is it? (Terima kasih! Apa ini?)
Silvy: It's a necklace. I saw it and thought of you. (Hanya sebuah kalung. Saya melihatnya kemarin dan saya ingat kamu)
Mirna: It's beautiful! I love it. Thank you so much! (Cantiknya! Aku menyukainya. Terima kasih banyak!)
Silvy: You're welcome. I'm glad you like it. (Sama-sama. Aku senang kau menyukainya.)
Dialog #3 Showing Appreciation for My Wife's Cooking
Husband: Hi, honey! What are you doing? (Hai sayang! Lagi ngapain?)
Wife: Just cooking dinner. (Sedang memasak untuk makan malam nanti)
Husband: What's for dinner? It smells amazing! (Masak apa untuk makan malam? Baunya enak sekali!)
Wife: Roast beef, potatoes, and carrots. (Daging sapi panggang, kentang, dan wortel.)
Husband: Wow, it looks delicious! I'm so lucky to have you as my wife. You're the best! (Wah, kelihatannya enak! Aku sangat beruntung memiliki istri seperti kamu. Kamu yang terbaik!)
Wife: Thanks. (Terima kasih)
Husband: By the way, what's the table decoration for? (Ngomong-ngomong, untuk apa dekorasi meja makan itu?)
Wife: Didn't mom tell you that they will visit us today? It's mom's birthday! (Tidakkah ibu memberitahumu jika mereka akan berkunjung hari ini? Hari ini ulang tahun ibu!)
Husband: Oh, I totally forgot about it. Thanks for reminding me. Let me help you with the decorations. (Ah, aku benar-benar lupa. Terima kasih telah mengingatkan saya. Izinkan saya membantu mendekorasi meja.)
Wife: Ok, thanks! (Oke. Terima kasih)
Dialog #4 Showing Appreciation to Students
Teacher: Hi, class! How is everyone doing today? (Hai anak-anak! Apa kabar hari ini?)
Students: Good, thanks. (Baik, bu. Terima kasih)
Teacher: I'm glad to hear that. You all did a great job on the last exam. (Saya senang mendengarnya. Kalian semua melakukan yang terbaik pada ujian terakhir.)
Students: Thanks. (Terima kasih)
Teacher: I'm really proud of you all. You worked so hard and it shows in the results. Keep up the good work! (Ibu benar-benar bangga dengan kalian semua. Kalian bekerja sangat keras dan itu terlihat dari hasilnya. Pertahankan kerja bagus!)
Students: Thanks, we will. (Terima kasih, kami akan mempertahankannya)
Dialog #5 Showing Appreciation for a Compliment
Reni: Hi! I love your dress. Where did you get it? (Hai! Aku suka gaunmu. Di mana kamu membelinya?)
Rina: Thanks! I got it on sale at the mall. (Terima kasih. Saya membelinya dengan harga obral di mall)
Reni: It looks great on you! You have such a good fashion sense. (Gaunnya terlihat cocok untukmu! Kamu memiliki selera mode yang bagus.)
Rina: Thanks, I appreciate it. (Terima kasih, saya menghargai pujian anda)
Reni: By the way, do you have any recommendations on where to get good quality clothes? (Omong-omong, apakah anda punya rekomendasi tempat untuk membeli pakaian berkualitas bagus?)
Rina: Yeah, there are a few places. I can show you sometime if you'd like. (Ya, ada beberapa tempat. Saya bisa menunjukkannya kapan-kapan jika anda mau.)
Reni: That would be great! Thanks (Itu bagus! terima kasih)
Final Words
Itulah beberapa contoh dialog showing appreciation to others, anda bisa berlatih dengan menulis dialog bahasa Inggris versi anda sendiri serta mempratikkan dialog tersebut secara bergantian dengan teman.